chix wings, potatos, prawns, pork, bananas

What is so common about them all?
.
.
.
.
.
.
.
.
.
.
.
.
.
.
.


They can all be deep fried!


I am a big fried fan big fan of fried stuff. So, on one of my retail therapy trips with my sister, she convinced me that a mini deep fryer would add a lot more excitement to my ovenless kitchen.
In fact I wasn't the only victim. There were another 4 people whom she managed to persuade to buy these fryers. I then started to wonder if my sister was secretly receiving commission from the sale of these fryers :p

And after I bought it, I realised that this little thing was not just an ordinary deep fryer...
It was a little monster in disguise!
So spiffy, so small and great to use!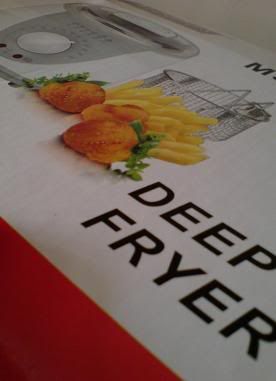 So, we decided to try out some new fried food! My sister made potato croquettes and pork cutlets topped with japanese curry... We had only 2 pieces of potatos and 1 piece of pork cutlet left on the plate after gobbling everything down, when we suddenly remembered to snap a pic. So there you are -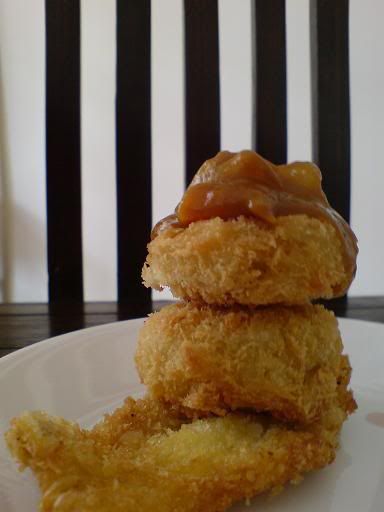 the rare sight of 2 potato croquettes sitting on top of the remnant piece of pork cutlet drizzled with whatever was left of the japanese curry :p