If you are an ardent oven-using fan, you're in luck.

The cook without an oven has decided to break all tradition and use an oven - A brand new tika oven sitting in my sister's kitchen, a few roads down from my place :)

This would probably mean more cooking at my sister's place, and more messing around with my 16 month old niece *heh*

And presenting.....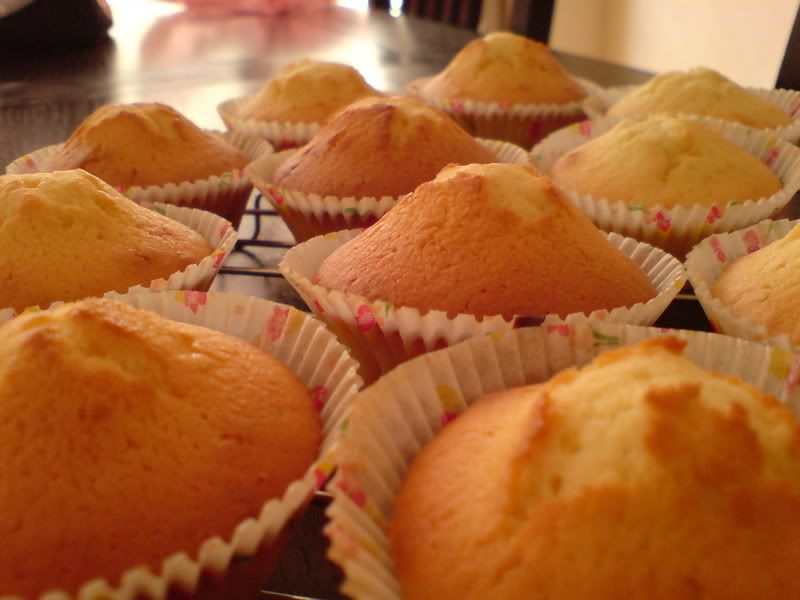 Our first attempt with the oven mini butter cakes. I finally understood the beauty of an oven, when the mini butter cakes rose so evenly and so nicely. *sigh* and when I went home at the end of the day, I realised how much effort it is to cook nice muffins using the turbo boiler :p

Place a price tag on these mini butter cakes?
Priceless